The Ultimate Guide To Keyword Research For SEO: Hello, friends you are most welcome to this blog post
where you are going to learn guide to keyword research from scratch here I will discuss all points regarding keyword researching for SEO.
Keyword researching is the primary thing to grow any online business so you must learn this strategy if you want to grow your business online using search engine optimization.
Proper keyword researching methods and strategies can push your business from zero to Hero.
keyword researching is basically about optimizing the keywords of your website that you have to rank on the Google first page.
Proper keyword searching is not so easy it requires a tool that could be paid or free.
Reading this article you can learn proper keyword researching methods and strategies and can grow your business, website, or blog.
This blog post is going to help you to learn guide to keyword research process from scratch.
 It doesn't matter you know about keyword research or not this article will help you to learn proper guide to keyword research
This article will clear all about the given below.
1. What is Keyword research?
2. What is the importance of Keyword research?
3. What do you need for Keyword research?
4. How to analyze keywords?
5. How to do keyword research?
6. How to prioritize the keywords?
What is Keyword research?
Ultimate Guide to keyword research: Keyword research is not a thing or item that can be purchased from anywhere it is a process of finding out keywords and queries for our website.
Basically it works to gain website traffic through targeted audiences using keywords and it is the process to know how your targeted users are finding websites like your website
and how you can rank your website to your targeted audience that can be your visitor, user, and customer.
you can also generate LSI keywords
Learn keyword research in explanation
When we are finding the solution to a problem that can be a question or product that we are looking for.
So that time we use search engines like Google, Yahoo, and Bing, etc that can give solutions to our question.
We always expect to get a solution on the first page of Google that is also known by the name of SERP (search engine result page).
Keyword research helps us to find out those words, quarries, questions, and phrases which are searched and asked by people on Google
When we get to know about the queries, questions, and phrases what users are searching on the search engines so that time
we can create a post and can optimize that post using those phrases and keywords to provide them quality answers that time we can use this traffic to grow our business or website.
In the alternative, you can also use these queries and keywords to run your PPC ads such as Google ads
and Facebook ads to drive traffic on your website or on your client website where you are working for SEO.
Keyword research is basically a process to find out the topic and queries what your customers and users are asking on the search engine.
Let's understand with a simple example
Suppose you are a father of a new baby and you want to purchase an amazing dress for him or her so you will go to Google search and
will type "baby dresses" when you will see a lot of suggestions through Google search, something will be like this showing below.
Must Read: Top 10 Effective SEO Trends To Be Well Followed

You know Google is too smart it automatically populates a lot of queries and phrases on your search.
it will provide you those searches which are already searched by many new fathers who can see the suggestions in the screenshot.
There is the main reason to provide queries and phrases related to your search so that you may choose the right question that you want from Google search.
If you are a business owner or blogger so this query is will help you to find out the best keywords and phase is which are searched by many people and
you can target a keyword to the targeted audience after that you can rank a particular article on that keyword to drive organic traffic to your website.
With a little bit of hard work and optimizing keyboard for the targeted audience, you can gain good traffic. The process of optimizing the keyword and working on keyword called on-page SEO.
Top Benefits of Keyword research?
Let's understand and magnify the importance of keywords on how it can be more beneficial for your business, blog, service, e-commerce, etc.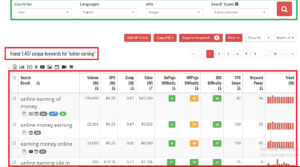 See some benefits you will get from keyword research.
#Gives you direction:
Keyword research provides you direction to your success when you start searching for your keywords so that time it gives you focus and direction for your search rank.
It will help you to focus on the best topic and trending topic searched by people.
#Discover inoperative queries:
It helps you to find out inoperative queries that can help you to get more customers organically and they will pay you for your work and services.
#Audience engagement :
keyword research always helps you to get more audience engagement we will receive engagement in a matter of sale and conversion.
#Market and customer trend:
Keyword research always helps you to find out what is trending in the market and what customers are finding on the search engine.
then you can directly target them through a particular keyboard and can make then your customer.
#Competitive Benefits:
If you Consolidate keywords and SEO properly before your competitor provides you advantage.
you can defeat your competitor by doing proper keyword research and finding out the best ranking keywords for your post.
#Reduce PPC Cost:
It will help you reduce your PPC (pay-per-click) cost you can drive more free organic traffic through keyword SEO you don't need to pay for PPC.
Basically it will help you to reduce digital marketing costs for your business.
#More Ad revenue:
Many bloggers and marketers are there those depend on Google AdSense or media.net to earn money so that time 
we can use guide to keyword research to find out hi CPC keywords then they can boost their earning through ads.
Note: There are more benefits of keyword research available in the market but above I have explained those are prime benefits of keyword research.
Many people are there those mistakes in the keyword research process they find out only high volume keywords that are not right away to find keyboards. they must focus on search volume, keyword difficulty, CPC, keyword type, trend, etc.
Must Read: 10 Best Google AdSense Alternatives For blog
What do you need for Keyword research?
Let's talk about what thing you will need during the keyword researching process here I am going to explain unique style and strategy to the guide to keyword research process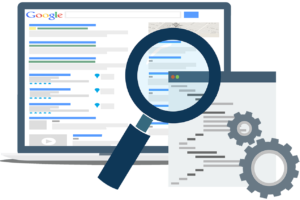 1. You must have a keyword researching tool that could be free or paid to find out keywords.
2. You must have power words that you can use in your keywords. Find out the profitable keywords through the competitor website of business then create a list of keywords.
3. You must keep your keywords in the Excel file so that it could look clean and clear while using it.
4. You must write quality content where you can use your profitable keywords to rank your article on Google's first page.
5. After that keep monitoring your article and ranking.
Keyword research process in simple word: Research >> Cleanup >> Execute >> Monitor >> Optimize.
#Must Read: Powerful and free Selected keyword researching tools 
How to do keyword research?
The ultimate guide to keyword research: There are many ways to do keyword research it can be manually for using keyword research tool but before curettage process, you must remember some essential steps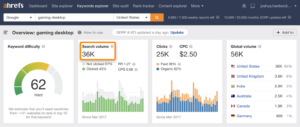 #Understand your niche:
Before finding out the best keywords that will suit your website to rank ok you must study and understand your blog niche.
It can help you to find out more and more ideas for the topic and article then it will become easy for you to do SEO and keyword research.
How to study your niche.
*Talk to your existing customers what they think about your business.
*Involve your customers in online communication such as forums and social media networks.
*Read the discussion but your customers are talking about your business then find out the positive and negative reviews.
*Just research over Google which websites are ranking on the same niche you have and read the keywords.
Must Read:20 Best Social Media Marketing Tools That Will Boost Engagement
#Define your goals
Before starting any mission you must define your goal because defining the goal for your business provides a good direction for your SEO and keyword research strategy.
Your goal will help you to go ahead so you must write down your goals what you want to achieve in this so create high-level content and do proper online marketing.
#Make a list of seed keywords
After defining the goal you must create a list of seed keywords which are also called focus keywords.
Seed keywords are more important because it defined your website or business niche and identify your competitor ranking factors.
#Find long-tail keywords
Seed keywords are too short which defines only your brand topic but the second side there is a long-tail keyword which is far different from seed keywords.
long-tail keywords are mostly searched these days so it has been easy to rank on long-tail keywords.
These days it has been too tough to rank on the short keywords because already many bloggers are working over that so you must go with the long-tail keywords which are easy to rank with some efforts.
#know about your competitors
Finding out the right keywords for your website is not enough you should also focus on your competitors what they are doing and which keywords they are using to rank their post our website.
Because the better you understand about the competitors the better you will be able to understand Google ranking factors.
It is too much important to know about your competitors because if you get to know about them how are they ranking on Google and
which keyword they are using so we can get to know ideas according to how you can rank or replace your competitors with you.
Best way to do keyword research
There are many popular ways and techniques to find out SEO keywords let's define some cured researching methods through that you can find out the best SEO keywords.
1. Find keywords from competitor or top site :
the first keyword research method is to find out keywords from your competitor sites.
First, we have to search the keyword what we are looking then
 we will get the top 10 results on search engines from them we have to select the top 3 ranked article on the particular keyword.
Once you find out the top three winning websites those are ranking on the same topic and the keyword you are looking for.
Then go to any keyword research tool search like SEMRUSH.
"CREATE A FREE SEMRUSH ACCOUNT HERE."
After opening the SEMRUSH website you have to create a free account then put the domain name of your competitor that you have collected from the Google search.
Then put that domain name in the field given in SEMRUSH then.
SEMRUSH will provide you amazing details like this.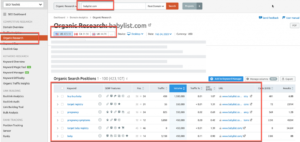 Here you will see everything in the detail about keywords and ranking factor of that website.
1. Which keyboard is driving more traffic on the particular keyword.
2. It will show you search volume, keyword difficulty, keyword position, CPC,  and traffic.
3. Keyword search demo and this website is appearing on that keyboard it will show you everything in detail.
How to analyze keywords
Guide to keyword research: It is a great process to find out beneficial keywords but the main thing is this that
how would you get to know which keyboard will be more beneficial for your website or business which can push your business to success so let's read in-depth?
#Search volume:
Search volume is the most essential part which you must focus it always tells you the average number of searches per month.
In the keyword research process, we can find out thousands of keywords that contain more traffic and searches per month so you can use them.
#Clicks:
The click metric always defines the average number of clicks per month on a particular keyword.
This is more important to know which keyword is clicked more because 
all traffic and searches will not be added in the click metric because when any person searches for something on Google then
you will provide a lot of answers and suggestions it's not that person would click over that he may go back as well if he is not satisfied and
it is on their mentality they want to click or not therefore click is more important for your website traffic.
#Keyword Difficulty:
KD (Keyword difficulty) metric always shows you to the ranking difficulty of any particular keyword it is scored from 0 to 100.
The higher scored cured keyboard it is more difficult to rank on the Google 1st page.
Keyword difficulty scores are more helpful to filter and compare thousands of keywords to find out the best keywords for your business.
If you are a business owner so sometimes difficult words will not be bad for you because some keywords can be ranked easily
but visitors can't be your customer and some keywords are more difficult to rank but visitors can be your game changer
there will be a customer definitely so never give up to use difficult keywords it's all about the balance between ranking difficulty and your business value.
#Trend:
Trending keywords can be more beneficial for your business because trending means when a particular keyword is searched by many people at that time it becomes easier to rank any trending keyword.
But if you are working on a particular niche topic and your whole website is on a particular keyword and topic so it could be that you can't take benefit of trending keywords because it can be out of your niche.
There is a personal tool of Google "Google Trends" from where you can check out all the trending keywords, topics, and news, etc
#CPC (Cost Per Click):
Cost per click always defines how much advertiser is willing to pay for a particular keyword on ad click.
It is the more beneficial metric for the marketers and advertisers who run the campaigns and Ads.
How to prioritize the keywords.
See how you can prioritize the keywords looking on the base of such qualities given below the you can find better and profitable keywords for your business and blog.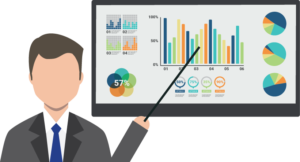 1. This is the most important step before you implement the keywords in the article or on your website after finding the keywords and analyzing the keyboard metric you must remember these points.
2. The keyword you have selected is the potential traffic of that keyword you must focus on this.
3. after selecting the keywords you have to check how difficult keyword is this to write this keyword and what you are going to do to rank on this keyword.
4. You also have to check that you have already an article related to this keyword if yes so it can help you a little bit but if no so what will you do to promote this to improve ranking.
5. You must check that have you already worked for the same keyword so that you can improve your position in the Google SERP by doing some efforts.
6. You also have to keep this in your mind that this keyword will help you generate leads and sales otherwise it will be only for brand awareness.
Note: you don't have to find out only those keywords which are easy to rank even though you have to find out those which will add more value to your business.
Don't focus on the short-term ranking by selecting look your difficulty otherwise, you must go no to the long term ranking so that you may get more benefits for your business and website.
Conclusion
I hope I have cleared all doubts regarding keyword research where I have shared an ultimate guide to keyword research process I have explained keyword research, optimization in detail.
Read More: