How to optimize images for seo?
How to optimize images for website seo?
Does image title affect seo?
How to seo optimize images on wordpress?
How to use ewww image optimizer for better seo?
What is image optimization in seo?
How optimize images for seo?
How to optimize image alt text for seo?
Best Image SEO Tips: How To Optimize Image: Hello friends, I have taken the most interesting article for you about image SEO (Image SEO tips) because in this competitive era image SEO is also important as keyword research SEO matters so I am going to give you a simple tip.
through that, you can do image SEO which will help you to rank your post on Google to some extent. You will have seen many big bloggers who are earning a lot of money through blogging and
they have been successful in blogging career because they do all type of SEO they use a lot of costly tools to do advanced SEO but
we are new bloggers so we don't have much money to purchase SEO tools, therefore, you can use this free and simple trick to do image SEO which is a simple trick. I hope these Image SEO tips will be helpful to you, so let's begin.

Image SEO tips: Friends I want to recommend you to use free images in your article whether that is a featured thumbnail or inline images because free images don't contain any type of link that time that image becomes your website image
After that, if any person uses that image from Google then your website will get a little bit backlink you must do free images SEO I am going to tell you about a website from where you can download free images for blog posts.
you can download free images from these sites:
These websites are there to download free images you can download from here & can use in your blog post easily.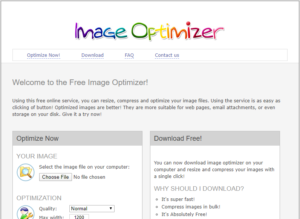 This is also an important thing that you must use lightweight images you don't have to set heavyweight images because if you are using full HD quality images with high pixel so your website may go down while loading if any visitor comes to your website so
he will have to wait for a long time that time he may go back, therefore, you have to use lightweight images that will be with less pixel and will look HD so
that time your website will load fast, therefore, I am going to tell you about that website where you can minimize your website pixel easily.
Image Seo Trick
After choosing the best image now it's time to do image which we can do easily with simple steps when you upload your image to the WordPress website then in the sidebar you will see some options to fill some details
where you have to add some keywords in the alt image tag option after that you can add those keywords in the description of the image (description field) I am saying you to write down this whole thing because
Google doesn't understand the image creative Google knows the only language so if you write down these keywords and description after that Google will be able to understand your image then Google will rank your page or post through these Image SEO tips.
Image SEO in steps.
1. Choose free images for post
2. Choose lightweight images or minimize your images pixel.
3. Upload to WordPress website.
4. Add keywords in the Alt Image tag.
5. Write a description in the description box
6. Submit Image.
# 20 Best Social Media Marketing Tools That Will Boost Engagement
Why Image Seo is important.
I am going to tell you why image SEO is the most important thing for bloggers I want to recommend you to use image SEO in blogging nowadays there is more traffic and more competition in blogging career so
It has been too tough to be successful in blogging career, therefore, you should have some tips and tricks to do SEO and image SEO is also one of the important things which help to increase the rank of your post so
you must use image SEO Tricks as I told above. It will help to add an extra SEO Strategy to rank your post So, you must go with Image SEO tips nowadays.
Image SEO Tips: Complete Guide to Image Optimization
Conclusion: We discussed here the best tricks to do image SEO, Image SEO tips, How To Optimize Images, best WordPress image SEO tips, WordPress image SEO tips, and how to do image SEO tips.
where you have learned many tips to optimize the image for your blog post by that you can rank your post easily.
Also Read: