10 Best Google AdSense Alternatives For Your blog
10 Best Google AdSense Alternatives For blog:Hello friends you are most welcome to this blog post which is going to be amazing for those who are new in blogging and not getting AdSense approval.
Guys you know whenever it comes to earn money from your blog so AdSense is one of the best monetization platforms through ads but
for the new bloggers taking, AdSense instant approval is not easy nowadays Google bans their account on a few mistakes and errors Google Adsense terms and conditions
Don't worry about how to get ads on your website I have chosen this topic which is a good solution to provide you some google Adsense alternatives ad publishing platforms
where you will see AdSense competitors then you can earn with your website.
I can't sure that these platforms will give you better earning then AdSense but if your traffic and user base are amazing so it can really give you good results through websites like Adsense.
You must be aware that Google AdSense is a contextual program and some of them which are mentioned below are the non-contextual program.
you know guys it is the dream of every new blogger to take AdSense approval and start earning but if there is acted for some reason
so don't think your fail and want to share some Google ads alternatives which will really help you to earn money online.
In this post, I have mentioned 10 lists of ad networks/advertising platforms.
1. Media.net
Media.net is the most popular in best ads company for website google Adsense alternatives it is the contextual ad platform from Yahoo and Bing.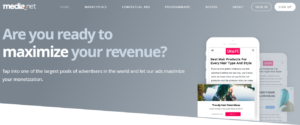 It always displays relevant ads that are totally based on your website content on every page including text and display ads.
It is more similar to the AdSense area can also create custom ads display a whale can set up the size of ads that can give you better revenue.
It is one of the high paying ad networks which gives you $100 in minimum payout this is a little bit higher than other google Adsense alternatives listed below.
2. PropellerAds.
PropellerAds is also one of the best-performing ad networks because it has great technology innovation and apart from providing all types of ads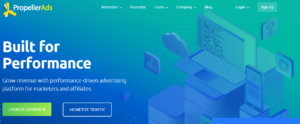 it also provides you push notification ads which can really boost your earning.
It is really the best platform for all beginner bloggers it provides various types of ads like Adsense so it is amazing google Adsense alternatives.
its minimum payout is $25 and any blogger can use this whether there is low or high traffic.
Three amazing ad formats are
:
Native banners: it is an amazing ad format that provides you want actual ads based on the contact it will give you ads related to your content.
Push notifications: It is the most profitable ad-type which advertises even after leaving your site whenever any visitor accepts push notification popup for displaying ads.
Smart links: this is is amazing which is really smart it always take your visitor to the relevant offer which will help you to boost your earning.
3. Adversal
Adversal is the amazing ad network that provides best native ads and in relation to content, you can include native videos as well in your content and many more types of traditional ads.
But this is not easy to take approval here because if you want approval here so your monthly page views should be 50,000 per month for applying and its minimum payout is $20.
Here you can get paid at the end of the month.
Main payment options are available here such as PayPal and wire transfer etc. 
This ad network takes 3 to 4 days for your application approval It can be good Google Adsense alternatives.
This ad network is similar to super links so you must apply for both so that you should have an alternative as well.
4. Infolinks
Infolinks is also popular going ad network which provides an advertisement for the website a lot of ad variant to monetize your website or blog.
It is one of the best Google Adsense alternatives .

In The Frame: you can use this ad-type to display vertical ads on the used portion where you have a widescreen to display ads.
In The Fold: it is the notification type ad variant that sticks on the bottom side in mobile and desktop both.
In The Text: This type of AD will match your content and it will not only be a text link whenever and user hover on the text it will display an ad after that they can click.
In The Screen: it will show a popup during the page views when any user interacts with the content it will appear as a popup.
In The Tag: it is a contextual ad that will directly relate to the page.
Also Read:
5. Viglink
Viglinks is a totally different type of ad network which is fit for the blog which is linked with the e-commerce website our business.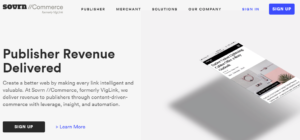 This platform works properly when you have an external link with an e-commerce website or business website such as Amazon store or fashion store.
Whenever you use any product name in your blog post so this ad network will automatically add a link to purchase this product it basically works for the affiliate and here you get a good amount.
It automatically adds affiliate links to existing products. Its minimum payout is $10.
6. Skimlinks
Skimlinks is one of the best Google AdSense alternatives and also an alternative to Viglink.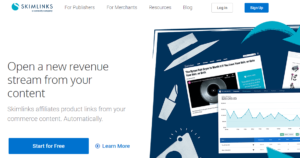 Both ad network work in the same way it converts your outbound link to the affiliate links and whenever sale goes you earn money through this.
You can really make a good income through Viglink and Skimlinks because they don't pay for the ads click they pay for affiliate sales.
Get AdSense account rejected can use a combination of some ad networks such as Skimlinks, Viglink, media.net, etc.
7. Bidvertiser
Bidvertiser is a good engaging ad network that helps you to monetize your website with many variants of ads type
including sliders ad, SmartLink, display banner, popunder programmatic ads, etc.

This ad network gives 100% guarantee Full support and coverage in both types of ads weather that is on mobile or on desktop.
Bidvertiser also supports some aggressive ads variant such as popunders but before displaying this ad it is ensured by the advertiser to display on the site.
Its minimum payout is just $10 which is too easy to achieve so this platform can be good for beginner bloggers.
8. PopCash
PopCash By the name you can guess, PopCash is one of the popular popunder ad advertising network(google Adsense alternatives).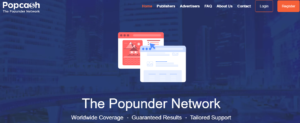 These ads variants are considered more aggressive so it can be good for your website or it cannot be good.
But if you agree with the strategies so PopCash is the most engaging ad platform for under ads.
It provides you fast approval fast cash on a daily basis and its minimum payout is just $10 that means you have no boundaries to earn here regularly
When your ads are popunder then PopCash provides you free malware ads that are clean and clear.
9. Monumetric
Monumetric is the amazing ad network it helps you to make money through filling ad inventory what is available on your site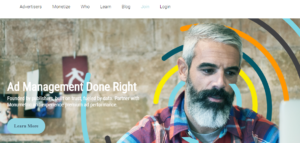 it offers you to earn from impressions pay per click alternative that is going on your website. This ad network has a great reputation to display focused ads on your website and its tool
I will help you to manage ads in which ads will appear where in your site you can control over this and can manage as yourself.
You can apply for this ad network if you have 10,000 page views per month but if your site has more than 80000 page views so
it will charge you $99 at once for setting up the account It is a little bit paid for heavy traffic site but amazing for the new blogger as best Google Adsense alternatives.
10. ylliX
Yllix is also a different type of ad network this can help you to monetize your site and you can make good revenue.
This ad network has many types of advertisement and it also supports CPM, CPA, and CPC ad networks/campaigns.
Which can really maximize your amount of earning from your website?
Its minimum payout is just $1 and it supports daily payment that is really an amazing and outstanding thing for the beginner bloggers they can make money from Yllix regularly.
Conclusion
we discuss here 10 Best Google AdSense Alternatives For a blogger. If they are not getting AdSense approval
so can feel free to use these ads networks in combination they will really get a good result through this.
I hope I have cleared your all doubts regarding the Adsense alternative.
Read More: