How To Use Pinterest For Blogging To Drive Traffic
How To Use Pinterest For Blogging To Drive Traffic:  Hello friends, I am back with the most interesting topic where I am going to tell you about Pinterest that can provide you the more organic traffic to your website so it is the right way you can drive free organic traffic to your blog website easily because
this time everyone is getting ready to be a blogger but everyone is not getting success in blogging career everyone is not earning more money just because of traffic because they don't know about the best way of gaining traffic to the blog website so today,
I will tell you how Pinterest can we the biggest way to gain organic traffic because I have seen many people those have 5000 followers but their post is seen by 10,000  visitors so
you can think how amazing this is so let's begin I am going to tell you some tips and tricks about Pinterest to drive free traffic how to use pinterest for blogging.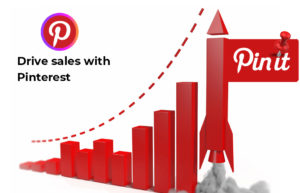 Pinterest is a social media platform where you can upload the pictures along with the link means you can say it is specially made for the blogger because
whatever post you write there is a permalink of your post then you can submit that permalink here along with image here that can attract anyone so that you may get more followers and they will help you to drive traffic to your blog website so
nowadays it has been essential to use Pinterest because it is grooming platform which is providing traffic in the large number this is called Pinterest social media platform. how to get traffic to your website fast and how to use pinterest for blogging.
2. Benefits of using Pinterest.
There are a lot of benefits of using Pinterest, first of all, you can promote your website here along with that you have a permalink to drive more traffic to your blog from Pinterest because
you can find your visit here you can get views more than your followers will be your visitor when they click on your post permalink so,
they will gain your growth and will help you to make a powerful audience that will assist you to earn money through blogging so there are a lot of benefits of interest so
it is essential to create an account on Pinterest and about new bloggers they must follow the things it could be the best way to get free traffic for the new bloggers so
these are the benefits of Pinterest and here you can also get the powerful backlinks because you submit your website here so you can imagine how beneficial interest is.
3.how does Pinterest work for bloggers.
How to use pinterest for blogging: learning all things about Pinterest now it's time to know how to use it because it is more essential than I want to tell you that it is too easy to use. First, you have to create a section.
then, create pins that will be the place where you can add an attractive image along with the blog post URL here you have to add a short summary of your blog post in 5-6 lines to make interest for the visitors
those can be excited to read the full article so that summary should be interesting after that click on submit.
Must Read: How To Reduce Spam Score Of Your Website To Boost SERP Ranking
4.how to get more visitors to your blog.
After doing all the things. it's time to get more visitors to Pinterest account so that they can redirect to the blog post so you have to share your Pinterest account on every social media platform so that,
you may get more followers and the pin you will submit will have to share daily basis so that you may get more new visitors to your website easily and remember
you have to do this daily basis then you will be able to grow in blogging career so follow the instructions and drive more traffic to your blog website.how does Pinterest work for bloggers in 2022.
How To Use Pinterest For Blogging To Drive Traffic
Conclusion: We discussed here Pinterest full tutorial where I told you that how can you drive more free organic traffic to your blog website
which will help you to gain an online audience after that you will start growing in blogging career how to use pinterest for blogging, how to get more visitors to your blog,
how does pinterest work for bloggers, how to use pinterest to drive traffic to your website, how to get traffic to your website fast in 2022
Also Read: