Top 8 Free SEO Tools That You Must Use To Improve Search Ranking
Top 8 Free SEO Tools That You Must Use: Hello, friends, you are most welcome to this blog post so guys are you looking for the free SEO tools that you can use during your blogging journey so, keep on reading
I have chosen this topic where I will discuss the top 10 free SEO tools that you must use in the blogging journey to be a successful blogger.
I have chosen a lot of free SEO tools that you can start using now. these days it has been too essential to use SEO tools to rank your post because
if Google gets any on-site or off-site SEO problem on your website so your website can be penalized and ranked down by Google.
Therefore you must use some free SEO tools if you can't go with paid whether you have a small business, big business, an e-commerce store, or an individual website.
you must use some SEO tools to grow your business and run powerful SEO campaigns smoothly. You must follow the ranking factor guidelines
so that you can prevent from ranking down and penalizing issues by using free SEO tools.
Why SEO tools are important.
Guys let's focus on the points about why Seo tools are important. It is more important that you know about the SEO technics but you are not complete without SEO tools because
with this information, you only know about SEO tips and tricks, how to optimize content, and more but don't know what your competitors are doing for higher search ranking.
That's why you must use free SEO tools to compete with your competitors in SEO because you can get to know about your competition as well.
1. Save time and money:
SEO tools can be helpful to save your time and money as well because tools will work with your knowledge that time will give an amazing boost in your SEO and drive organic traffic.
 It can identify a lot of errors and missings on your website such as.
# Missing page titles.
# Missing meta descriptions.
# Missing internal links (How to do internal linking)
# Missing external links
# Poor page quality
# Finds broken links
# server errors.
# And Many More
2. High lead generating Keywords
It is so easy to say finding write keyboard for the website or business but it is not easy because finding out the best keyword and knowing its monthly search volume and ranking factors
it can't be done by the knowledge it will require an SEO tool which can provide you current ranking factors of SEO and the keywords that are going in Trend.
By using SEO tool you can generate a list of keywords which will suit your niche what you are working on and you can rank your post by completing some task and efforts.
With the SEO tool, you can easily know what your competitors are doing on their website to rank post, which keyword they are using then you can also apply those terms on your site to rank.
Must Read: The Ultimate Guide To Keyword Research For SEO (2022)
3. Track website SEO Progress
By the SEO tool, you can also track your website progress, how your website is performing on Google, and on which keyword it is ranking means
you can track all SEO activities of your website through the tool. You can track your website traffic and conversions easily on one click.
You can track the following details that will be based on your business model and goal.
#Traffic Sources, Traffic volume
#Comments on social media
#Sales, Engagements, Shares, Clicks
#Keyword analyzing
#Organic searches
#Page authority
#Number of backlinks
Top 8 Free SEO Tools That You Must Use In 2022
Guys now come to the main point where I am going to discuss all 8 free SEO tools few of them will be free and few of them will be paid so
you can choose as per your comfort all tools are most helpful for the blogging or ranking any post or website.
these all tools will basically help you to make on-site SEO strong that will provide you maximum benefits So, let's begin.
Must Read:20 Best Social Media Marketing Tools That Will Boost Engagement
1. WooRank Chrome extension
WooRank is one of the most popular free SEO Tools for instant SEO check and SEO audit of your website. It offers a free Chrome extension that will help to analyze your web page instantly with one click.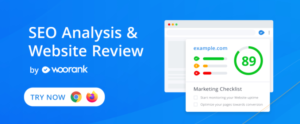 You can easily analyze your whole web page and can get to know in which field your website is passed where it needs to be improved and where are its errors.
You can find more details given below.
#Find broken links
#Check the meta title and description
#Heading tags, In-page links
#Used technologies 
#Traffic rank, Social profile
#Asset Minification
#Structure data
#Off page optimization
#Security, Branding, Traffic  
2. Google search console
Google search console is one of the best free SEO tools provided by google It is the most useful tool for SEO which is the best free tool provided by Google and it is more essential for every blogger but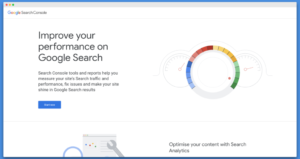 I have seen many new bloggers don't take it seriously they are not aware of this tool properly which can help them in SEO.
If you are a Google search console user so you can find out the following details instantly.
#Pages are indexed on google or not
#Which Pages have error(you can fix with a click)
#Valid pages, Sitemaps info
#Impressions and link clicks
#Ranking keywords
#Which keywords are driving traffic
#Where your site is linked
#Top linked pages
#Anchor text
Google search console tool can't be compared with the most paid tools because it provides two reliable data what is collected by the Google of your website.
But if I talk about other tools they depend on the third-party data providers.
so guys go to the search console and verify your website for it submit a sitemap and give Google search console permission to collect your data and show it properly.
3. SanityCheck
SanityCheck can be more beneficial for any marketer, SEO expert, agency, and publisher etc.you can integrate this tool with the Google search console.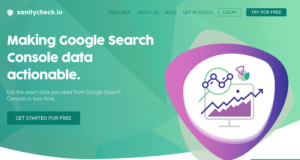 After that, it will make the sense of Google search console data and you can take action on this data using this tool which will provide you maximum benefit in SEO and ranking.
You can do the following things.
#Provides new content ideas rely on GSC data
#Recommendations to improve CTR
#Generates reports
#Fix Keyword Cannibalisation
#Reclaim people ask question
4. SEMRush
SEORush is the most popular tool among bloggers, publishers, agencies, and marketers.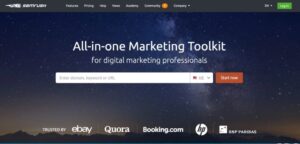 It is known as the best SEO suite and it has its own image in the market regarding SEO.
It is a premium tool that is used by many but if you have a small business or you are running an individual website so
you can take a free plan which is also awesome it provides some premium features in the free plan.
Perhaps you don't know but it doesn't require any credit card for the free plan.
You get the following in a free plan.
#One project for setting up
#Provides ten request daily
#Gives ten rows of data in the Analytic report
#Maximum ten keywords for tracking
#Ten SEO ideas in on-page SEO checker tool
#Limitations of 100 pages crawl
I want to tell you that if you have a small business so you don't need to go with a paid plan you can choose its free plan as well which is enough for the website.
you can see the SEMRush tool by clicking HERE.
5. Frase (Answer Engine Optimization)
Frase is the most popular and unique SEO tool for content optimization it analyzes your content instantly
depending on the top 10 ranking articles with the same keyword after that it will give you proper info of missing text and information in your content.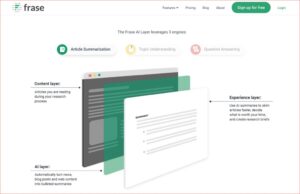 It will help you increase your blog SEO rank and score you can integrate this tool with the Google search console.
Basically it gathers data from the Google search console and after that,
it will tell you to which content is ranking on which keyword and what is missing in an article to be ranked at first after that
you can optimize your content using this tool you can also integrate this tool with WordPress and medium.
6 Screaming Frog SEO Spider
Screaming frog SEO spider tool is the most popular tool to check basic on-site optimization issues and errors regarding website links, CSS script, apps, and images, etc.
It scans and reviews the audit your website instantly and shows you errors and issues.
It basically focuses on the on-page SEO optimization searches meta title, meta description, headings, and alt tag, etc. You can also import your data into the excel file.
It will tell you the following details.
#Page Title: 
Missing words, Duplicate words, crossing limit of 70 characters or below 30 characters 
#Meta Description: 
Missing words, Duplicate words, crossing limit of 156 characters or below 70 characters
#H1 and H2 Tags: 
Missing words, Duplicate words, crossing limit of 70 characters
#Images: 
Alt text missing, image links, images more than 100kb, alt text more than 100 characters.
7. Page Speed insight tool
Page speed insight tool is most popular among bloggers it is also the part of a ranking factor nowadays.
It is a free tool provided by Google. It basically analyses your web page speed on desktop and mobile as well just put the web URL and see the magic.
It shows the following details
#Free and easy to use
#Shows page load time
#Shows speed score of desktop
#Shows speed score of mobile
#Suggest errors and mistakes
#Fix errors for better speed
8 Answer The Public
AnswerThePublic tool is more beneficial to find out trending questions and queries going on the Google what questions people are searching Google.
You can easily find out by putting your main keyword in the search bar after that you can put those questions in your article so that people can find your article by searching those queries and questions.
This will help you to find out why, what, how, which related keywords
For the example I have searched for "free SEO tools" then it is giving me query and question suggestions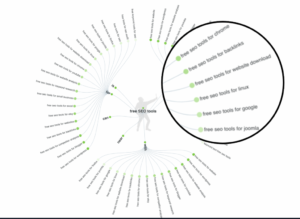 This is an amazing tool available for bloggers you can use these queries and questions in your article to get more out.
Conclusion
I have shared the top 8 free SEO tools that will absolutely help you in blogging journey to achieve maximum benefits.
you can start using tools as per your comforts all tools are amazing to push SEO ahead.
Read More: