Increase Organic Website Traffic For Free: Hello, friends this top is going to be amazing for you where I will tell you how you can drive more free organic traffic to your blog website easily and free of cost.
that will be a hundred percent powerful and organic traffic because if you are a new blogger so it becomes so hard to drive traffic from anywhere and without traffic you can't grow in the blogging career, therefore,
I have taken this topic through that you can really get a lot of traffic to your website easily and you can find out a lot of users for your site those will keep reading on your website daily basis
and this is the 100% real and genuine way to drive traffic to your website or your post let's begin to the topic. best free ways to drive traffic to your website.
Scoop.it website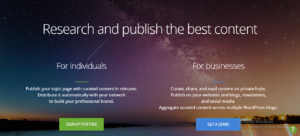 scoop.it: this is the website where you can find out a lot of uses for your website those will keep reading your SEO friendly articles of your website on a daily basis you don't have to do hard work just have to do some work daily which will help you to find out all auto visitors for your site.
you can check the visitors of this website on a daily basis many returns come here for reading interesting articles regarding their knowledge and their interest so just imagine how much traffic you can collect from here for your website
you just have to register yourself here which is so simple you have to click on the register then you will get a form which you have to fill up after that you can register yourself here easily how to drive traffic to my website for free.
Must Read:
How to submit articles on Scoop
friends, it is so easy to submit an article on scoop many bloggers are there to submit their articles but
I will tell you a trick through that you can target only those who want to read your articles who will be interested to read your articles. You don't have to do hard work just click on the icon showing in the left sidebar
where you will see many categories and options such as agriculture, digital marketing, SEO, study, learning, etc. You can see in the image below.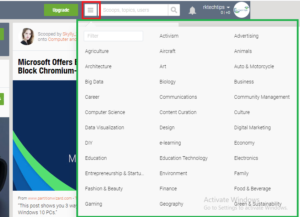 then select the category in which your article comes after that you will see the many articles which will be published by any person same you can also publish and can get a lot of traffic this your website then choose a topic which should have good views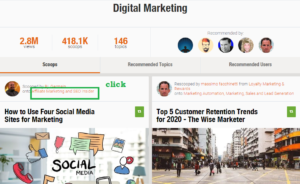 After choosing any articles heading you will see the same image showing below then you have to copy your articles URL
which you want to publish then paste thereafter that click on suggest then
you will see your article will appear thereafter that you can use tags to increase the reaches of your post then click on suggest.
now successfully your article has been submitted in this format you have to submit your many articles on a daily basis.
remember one thing you can submit only 5 articles in one day so go and start driving free or any traffic to your site.how to drive traffic to your website for free.
Ways to Increase Organic Website Traffic For Free.
Conclusion: we discussed here how you get unlimited traffic from this website and can rank your website easily on google by following some steps from here you can get more free organic traffic.
I hope you understand these points, increase organic website traffic, how to drive free traffic to your website, how to drive traffic to your website for free, how to drive traffic to my website for free, best free ways to drive traffic to your website
Also Read: