How to Increase Your Visibility on Google for Local Searches: A large percentage of Google searches are with local intent. This usually means that people who are searching the internet are looking for some kind of service in their geographical area.
For example, if you need to buy something, you will look at the closest places first in most cases. For local businesses, this means they should optimize their online appearance to attract more potential customers.
Working hard to increase your visibility on Google for local searches becomes essential for success for all brick-and-mortar businesses. And for anyone who has an interest in being on top positions on local search results.
Several ways to boost your visibility on Google for local searches
Today, if you are not visible on Google, it is almost like you don't exist, especially if you are running a business. People will have a hard time finding information about you and will most likely go to your competitors.
But, if people have no trouble finding you, it will increase traffic to your website. This provides you with excellent opportunities to increase conversion rates. To make this possible, you will need to take steps to ensure your local visibility is on a satisfying level.
Before we discuss the necessary steps to increase that visibility, let's first explain some basics about local SEO.
What is Local SEO?
In simple words, local SEO is the process of optimization for search queries with local intent.
For example, when someone is looking for a "car shop near me" or "car shop in Miami." If you are that particular business owner providing service in that area, local SEO should be an essential part of your growth strategy.
If done correctly, it will increase your chance of showing up on Google. When evaluating your business, Google takes three main attributes into account:
Relevance

– determines how relevant your local business is for searches.

Distance

– determines how far your business from those who conduct searches on Google is.

Prominence

– a sort of business authority that determines how popular and credible your business is for a particular local area.
When Google crawls the internet, it takes your website pages and your listings into consideration.
That's why you need to create an optimal local SEO strategy to improve your ranking positions.
It is a tremendous job, and expert assistance is sometimes needed. But, when done the right way, it will ensure that your local business is visible and ranked well in a specific region.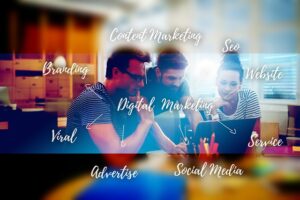 Create Google My Business profile
Google My Business (GMB) is an essential part of every local SEO strategy. Besides your website, GMB will affect your local visibility more specifically.
Anyone looking for a product or service in the area will get localized and filtered results. Furthermore, the way it displays those results separates them from typical organic results.
Those who seek something will easily get all the necessary information about your business in one place, starting with your business name, address, and phone number (NAP).
Also, it integrates other platforms like maps, so it's easy to get directions as well.
To make it work, you will need to create your GMB profile and verify that you own a business. After Google confirms you own a business and operate in a specific region, you will need to fill in additional information.
Keeping your GMB profile optimized and up-to-date will be a crucial part of your local SEO strategy.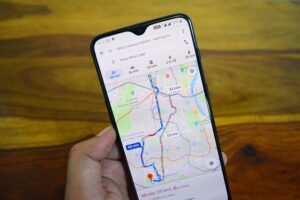 Submit your business information in directory listings
In addition to your GMB profile, you should create your local business listings in other places as well. There are numerous places, including popular directories and websites, where you can also submit your business information. Some of the most popular are:
Yelp

Facebook

Yellowpages

Bing

Apple Maps

Large data aggregators

Local chambers of commerce

Review websites

and many more
Just like GMB, they provide essential information about your business and affect your local visibility. The more listing you have, the more you will increase your visibility on Google for local searches. However, it's not all about the quantity; you should also focus on those listings' quality. So, you will mostly avoid listings that are not relevant to your industry.
It's crucial for both GMB and directory listings to always provide accurate and consistent business information.
Add area-specific concept into your business name
Even though your business name might be original and distinguishing, there are many other ranking factors and tricks.
That's why you should consider adding the local area term next to the name as well. For example, "Jakob's Pet Shop" will more likely have better local visibility if you make it "Jakob's Pet Shop Miami." This way, you will compete only with those in your area, not with every other business with a similar name.
But what if you operate in more than one area? Then, you will need individual listings for each location.
Like in the previous example, you should have "Jakob's Pet Shop (area)" for every location. And on your website, you should create individual pages for every location of your business operation.
Don't neglect Google reviews
One of the first things people check on local results is other people's reviews. With a great number of positive reviews, you will improve relations with potential customers and gain their trust.
But also, this helps you appear in Google Local Pack. People often neglect reviews, but they are one of the major factors that improve your local rankings.
Besides the number of reviews and review scores, you should also focus on responding to reviews. Google takes into account how fast you respond to reviews as a signal that you care for your customers. That's why even if you have bad reviews, you should always respond and work on providing a proper solution to the problem.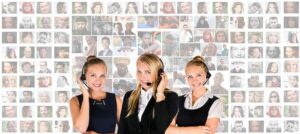 Publish content relevant to the geographic location
To increase your visibility on Google for local searches, you should publish locally relevant content. Whether it's a set of guidelines for the local audience, or an article about local events, this will increase your chance to appear in local results.
For this, you should implement keywords that target the local area. Also, create content unique for the specific region. Finally, work on acquiring backlinks from websites, networks, local publications, blogs, etc.
Read More