One thing is certain: the COVID-19 pandemic has brought about a shift in the way social media trends unravel. People have globally spent more time at home than ever before to stop the disease from spreading.
Hence, online shopping and social media engagement have been through the roof throughout 2020. For this reason, we will talk about social media trends to pay attention to in this year.
As before, social networking platforms have been steadily rolling out new updates and features to enhance user experience. This makes keeping up with the ever-changing social media trends a powerful strategy for promoting your business during the pandemic.
Therefore, always be informed about trends and innovations that can help you expand your social media influence.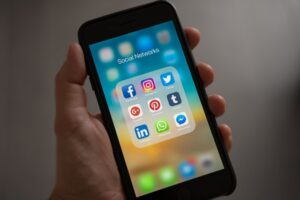 Live streams are still popular
Social distancing is still enforced in most countries in the world. Unfortunately, it is doubtful this will change anytime soon. Consequently, many companies have had to rethink their marketing and business operations.
So, building your reputation in the physical world has almost become obsolete, with social media taking over the advertising world. 
Online engagement on Instagram TV and Facebook Live has seen an immense traffic increase since the beginning of the pandemic. In fact, some estimates show that as much as 40% of social media users want to see more live-streamed content.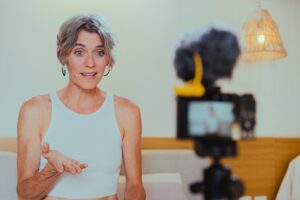 Therefore, live streaming your products or services has become a conventional method to engage and communicate with your audience.
In addition, producing an appealing live stream may require less money time to script, record, and edit in post-production. This makes live streams a creative and affordable way to market your business on social media.
Stories still reign supreme
Instagram Stories are one of the most popular features on Instagram, with more than 500 million users interacting with them every day. Instagram Stories have an unrivaled marketing potential your brand should definitely consider exploiting. 
However, you do need to explore different approaches to creating content for the 'Stories format'. This will most notably depend on your target demographics.
If your brand primarily targets younger people, you need to find adequate social media features or influencers that know how to target Generation Z consumers.  
For example, you should consider creating content for the viral TikTok media platform. This type of content can then be used as your Instagram Story as well. In this way, you are ensuring you are reaching the right audience, in the correct format, and on the appropriate platforms.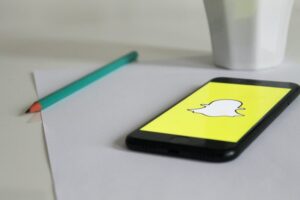 Also, take into consideration that video content typically outperforms photos. More precisely, users usually skip images using the tap-forward option 6% more frequently than videos in Instagram Stories. Likewise, photos usually have higher drop-off rates (i.e., leaving Instagram Stories altogether) than videos.
Social media commerce shows steady signs of growth
It came as no surprise that eCommerce experienced an unprecedented boost in popularity in the aftermath of the COVID-19 epidemic.
Furthermore, numerous new features and tools across different social media have been introduced to improve users' purchasing experience. So, be sure to use these innovative and helpful options like Instagram's product tags or easily accessed checkout .  
We cannot stress the role social media have come to play in worldwide commerce enough. More than half of social media users search for and choose what they want to purchase by using social media platforms. This makes virtual social media shops an indispensable tool for targeting prospective customers.
Even if you own a local business, you can still use social media to promote your enterprise. For example, if you own a relocation business, you can open up a virtual shop on Facebook to market and advertise your moving services to customers that live in your area of interest.
You can directly sell moving services on Instagram and Facebook, and these are just some of the ways movers can become known to wider audiences on social media.
Otherwise, you can also drive your website traffic for free by linking it with your social media profiles and shops. In this way, you will not have to invest in other marketing strategies aside from social media.
Purpose-driven campaigns are among the social media trends to pay attention.
Since the entire world is going through a severe health crisis, there are numerous initiatives, causes, and events to help those in need.
This is the time to join the cause and prove to your customers that your brand genuinely cares. Giveaways and other acts of kindness will go a long way towards enhancing your reputation on social media. 
Many people have fallen ill, lost their jobs, or even their lives in 2020. This is why a promotional video or a social media marketing campaign should strive to improve people's lives or, at the very least, their moods.
However, it is vital to show that you have genuinely good intentions if you want to make use of purpose-driven marketing. 
You have to make sure that your actions are meaningful in some way. Or, in other words, try not to make it obvious that you are only interested in promoting your brand.
In some cases, this kind of dishonesty could harm your reputation irrevocably. That is why you need to think through your purpose-driven campaign carefully.
With the 'cancel culture' dominating social media in the last few years, the last thing you would want is to seem disingenuous instead of committed. So, authentic, purpose-driven marketing strategies are one of the social media trends to pay attention.