One of the quickest methods to drive visitors to your website is through pay-per-click advertising.
PPC allows your advertisements to be front and center of search results to attract more people to their site and enhance lead generation and conversion.
A good PPC campaign has many aspects, and failing to grasp how to utilize PPC Advertising Campaigns properly may end up costing your business.
How To Run A Successful Pay-Per-Click Campaign?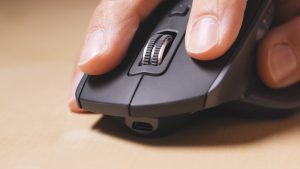 Pay-per-click marketing is a great tool for getting instant exposure, given that 75% of all users don't even scroll further than the first page, landing on page one can be the push your company needs to get traffic.
However, PPC Campaigns are a difficult marketing medium to master, which means that most business owners tend to make mistakes early on. If you're thinking about using PPC in your marketing strategy, there are certain things you need to be careful about:
Concentrate on giving consumers who click on your adverts a consistent experience. From click to conversion, it should be a fluid process.
To find out what works best, experiment with different variations of your campaign. It may be tempting to pick one version and leave it alone, but doing so will not yield the greatest results and will almost certainly cost you more in the long run.
If you're not sure where you want to begin your campaign creation or optimization and you are residing in the United States, enlist the expertise of a renowned Digital Marketing Agency that can provide you with quality PPC Services in the USA

.
What Are The Common Mistakes You Might Be Making In Your PPC Campaigns?
As mentioned above, running a PPC Campaign is no easy feat, therefore, a business owner, especially one with less experience in marketing,
needs to vary certain do's and don'ts of PPC Ads Management and campaigning. Here are four of the most vital ones you can look out for:
Mistake #1. Going In Without Any Research: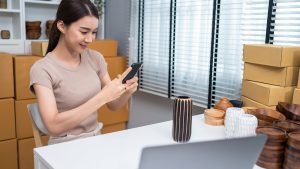 New business owners and founders typically have to wear a lot of hats before they hire professionals.
However, jumping in head-first without knowing the ins and outs of PPC, may prove to be a costly mistake, and it is the most common error made by business owners.
# Professional Help Should Never Be Off The Table:
Even if you decide to give PPC a shot by yourself, keep in mind that professional touch is irreplaceable and you should try to at least get a consultation every once in a while from an expert.
A great way to ensure a Successful PPC Campaign even after you have launched your campaign is by employing PPC Advertising Management Services by an accomplished team of professionals.
# Don't Take The Technical Aspects For Granted:
Learning the fundamentals of PPC Advertisements should be on every business owner's radar, whether you hire a professional or do it yourself.
Digital Marketing fundamentals include deciding which platform to use, keyword research, geo-tagging, customer demographic research, and profiling.
Mistake #2. Not Focusing On Conversions: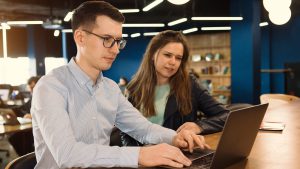 Your main focus in both your advertisement and content should always be on making conversions. Many businesses tend to forget just churning content isn't enough if you are making zero conversions.
# Utilize Dedicated Landing Pages To Get More Traffic:
Do not send your customer to your homepage instead of a landing page. If you want your visitors to locate content that is relevant to their requirements.
you should create separate landing pages for each target category depending on geography, prior visits, products required, demographics, and other factors identified in your consumer persona profile.
# Produce Content That Is Both Engaging And Beneficial:
Benefits are what people tend to pay for, not features. Customers are interested in how your product can benefit them, thus it is your responsibility to convey the advantages.
# Your CTA and USP Should Be The Star Of Your Campaign:
Make your USP or Unique Selling Proposition of your product as obvious as possible. On the other hand, to get the visitor to do what you want, you should have a clear Call-To-Action or CTA.
# Formatting Properly:
It may not appear to be a big deal, yet good formatting may boost your Click-Through-Rate or CTR significantly.
Your PPC Ads should be free of errors in spelling and language, but there are also some formatting factors to consider like first-word capitalization, heading relevance, a proper introduction, and a conclusion.
# Specificity Is Key To Productive Marketing:
In the world of product marketing, it's a well-known saying that if you advertise to everyone, you're promoting to no one. Specificity is especially vital in pay-per-click marketing.
# Keep Seasonality In Mind:
Everyone enjoys a good cause to rejoice, and the holiday season isn't the only time to offer discounts or holiday specials.
Including discounts in your ad language may result in increased CTR and more sales all year, whether you're marketing a Fall Blowout, Halloween Sale, Memorial Day Discount, or St. Patrick's Day Special.
Mistake #3. Making Keyword Mistakes: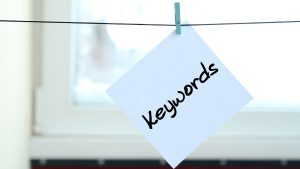 Marketers understand the value of keyword research when it comes to content production, but many forget to do the same for PPC ads.
When it comes to keyword targeting, some of the most typical blunders are being overly wide and failing to use negative keywords.
# Remember To Be Specific:
Using highly-targeted keywords allows you to target a specific fraction of your audience while also being less expensive. The most effective advertising narrows down their targeting to discover the precise consumer who is most likely to convert.
# Negative Keywords Should Always Be Included:
Negative keyword selection is equally as crucial as keyword selection. They inform Google and other search engines when your ad should not be displayed.
They allow you to filter out irrelevant search phrases, allowing you to concentrate on the keywords that are most important to your clients.
Mistake #4. Not Keeping Track Of Your Campaign:

After you've decided on a budget and launched your campaign, you're still not done. Not only must you keep track of your statistics, but you must also keep track of the correct metrics, including:

Click-through rate or CTR.
Cost-per-acquisition or CPA.
Quality Score in case of using Google AdWords to run your campaign.
You must constantly check your stats as a business owner or hire a PPC Campaign Manager and adapt your advertising accordingly.
Our Solution: 
The abovementioned mistakes can easily be rectified by following the guidelines provided, however, some mistakes are near impossible to rectify without professional help.
Therefore, it is advised to employ the help of a reputable Digital Marketing Agency, that can aid you in resolving all your PPC issues and help you launch a fruitful PPC Marketing Campaign.
Read More: