Best 4 Chrome Extensions For Bloggers In 2020
Best 4 Chrome Extensions For Bloggers In 2020: Friends, I have taken the most amazing topic where I will tell you about the top 4 best SEO chrome extensions which will help you to make your blogging life easier
and will help you to do in your post as you know about the SEO how important this is for the bloggers without using SEO extensions you can never rank your post so
this is most essential to use some SEO Chrome extensions they have to change this topic where I will tell you the top 4 Chrome extensions
which will help you to do a little bit in your blog post or in your website you just keep reading you will see all 5 Chrome extensions those will help you to do SEO So, let's begin.
best chrome extensions for the new blogger must use.
Chrome Web Store.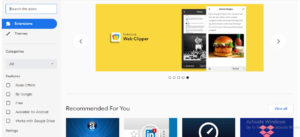 Chrome Web Store: friends to know about all extensions first you will have to go to Chrome web store this is the website or this is the platform where you can download unlimited chrome-extensions
whatever you like so today I will tell you file extensions related to SEO those will help you to do some tricks through that
you will be able to do you get good experience in blogging field through this extensions so let's begin to the extensions.
Colour by Fardous.
Colour by Farados: Friends the first extension is colour bi Fardos which is such an amazing tool or extension for blogger use it to find out any colour HTML code such as
if you go to any professional website or blogger website then many times you like the colour combination whatever is given there but you want to know that HTML code.
what is the HTML code of this colour so that time you don't have to do hard work just at this extension to your Chrome browser and
you have to click over thereafter that you will see a picture will appear on your screen than on which colour you will click it will give you code of that colour.
but friends you do not those quotes because when you refresh it will remove automatically otherwise if
you want to keep this code safely so you have to register on the website of this Chrome extension then it will be totally safe for you on the dashboard.
Awesome screenshots.

Awesome Screenshot: Friends this is 2nd Chrome extension that name is awesome screenshot why the name you can judge the type of extension this is through this attention
you can take screenshot easily on the Chrome browser anytime, anywhere which will help you to find out any message easily there are many options
which will be given there suppose if you want to take a screenshot of your whole page showing on a webpage so you can't take for that you will have to use this awesome screenshot extension where
you get option take entire page screenshot fruit that you can get screenshot easily to use this you don't have to do hard work just search this extension in the Chrome web store and
Add it to your Chrome browser after that you will be we are able to use it easily.
Save to pocket
Save to pocket: Friends, this is the most useful plugin in or chrome extension that I am going to tell you here it will help you to the large extent suppose you are reading an article or watching any YouTube video but suddenly
you have to go somewhere urgently so that time you think that you can't read that article or watch that video
so that time you have to right-click on the video or article then you will see an option to save pocket click over thereafter that
you have to register yourself to use this plugin for Chrome extension then you can easily save it to date extension after that whenever you want can read the article or can be that video it will save your video or article easily.
But friends this option will not appear without adding this login first you have to add this Pravin to your Chrome browser then this option will open to save the pocket.
CSS Viewer.

CSS Viewer: Friends this is the plugin or Chrome extension that name is CSS viewer which could be the most helpful for you suppose you like any website
you want to know the whole information related to CSS from the website so first, you will have to at this Chrome extension to your Chrome browser then you have to click over that after that
you will get a pointer and when you click that pointer to any website URL then it will give you all the details related to CSS such as
what is the box size what is the font style font-family font colour what is the colour combination what is the theme whatever is important for a website look it will show you everything you tell after that
you can apply that to your website as well to make an attractive website.
Best 4 Chrome Extensions For Bloggers In 2020
Conclusion: we discussed here the to 4 best chrome extension which a blogger must use to succeed. best 4 chrome extensions for bloggers google chrome extensions for bloggers best chrome extensions for bloggers.
Also Read: